About Learning Currents

Connected Globally - Centered Locally
About Learning Currents International
Why Learning Currents?
Learning Currents isn't just a firm, but a collection of educators dedicated to improving systems by listening first. Not every problem has a one-size-fits-all solution. We look at local contexts of place, culture, and people for every system, while working to provide the most appropriate solutions. Connected Globally – Centered Locally. This isn't a catch phrase for us. Our ultimate goal is to help systems become part of the global community while retaining all that makes them unique and special.
We chose the name, Learning Currents, because water represents life and learning. Flowing water can start as a trickle, join to other sources to form rivers and eventually flow into an interconnected sea. Stop the flow of water and it can become stagnant. We believe this is true with learning, too. That learning should never stop and we should always seek to be connected with others to create a learning continuum.
Mission
Connecting individuals to the global community while retaining the uniqueness of their local sense of place.
Meet the leadership team of Learning Currents International
Founding Principal, Andrew Kerr, Ed.D.
Principal Associate, Patricia Davis, Ph.D.
Principal Associate, Howard Pitler, Ed.D.
Principal Associate, Geoffrey Mills, Ph.D.
Learning Currents has a diverse amount of talent in its consultants. The leadership team provides the core foundation, but each project is different and often requires additional, locally-based consultants to ensure cultural context and implementation integrity. We don't pretend to know everything about every culture and place…so we truly believe that we partner with organizations and school systems, not just contract with them.
---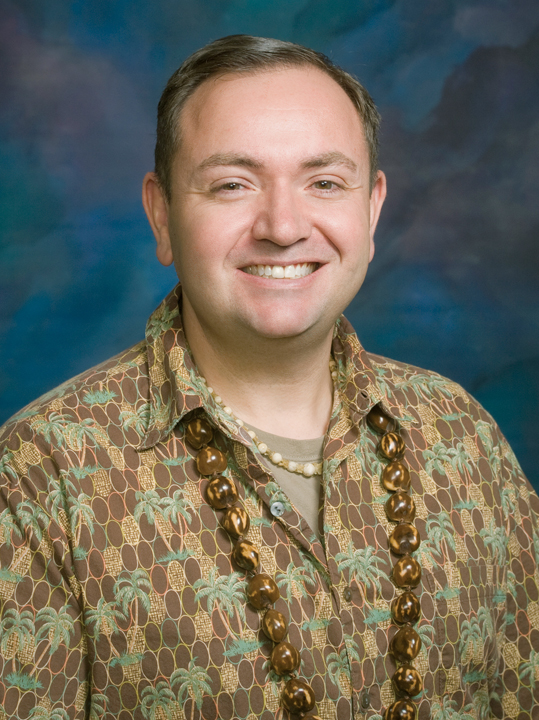 Dr. Andrew (Andy) Kerr, is an international education and leadership consultant. His background includes over 20+ years of education and leadership related throughout North America, the Pacific Islands, and Asia. Andy's specialty areas are global education and educational anthropology that focus on curriculum & instruction, leadership development, family & community engagement, and technology planning & implementation. He holds a B.A. and M.A. in Communication (with an intercultural communication and anthropology focus) from Western Illinois University; an Ed.D. in Interdisciplinary Leadership from Creighton University; and post-graduate work in instructional technology, education administration, and satellite telecommunication from Western Illinois University, Illinois State University, and the University of Hawaii-Manoa. Andy specializes in working with diverse groups of learners to implementing programs in culturally appropriate ways, while respecting the cultural norms.
Prior to founding Learning Currents International, LLC, Andy was the Director for U.S. Department of Education's Territories and Freely Associated States Education Grant (T&FASEG), the Associate Director of the U.S. Department of Education's Pacific Regional Technology Education Consortium (PRTEC), a university administrator, professor, instructional design and technology coordinator, and teacher. Andy has lived and worked in Hawaii and Guam and served the areas of American Samoa, Commonwealth of the Northern Mariana Islands (Saipan, Tinian, & Rota), Federated States of Micronesia (Chuuk State, Kosrae State, Pohnpei State, and Yap State), Republic of the Marshall Islands (Ebeye & Majuro), and the Republic of Palau on several education projects. He has also worked in many U.S. States and Territories on curriculum, leadership, and technology projects in rural, urban, and suburban systems, and has specialized in working with indigenous populations across the Pacific, in the U.S., and Canada. Internationally he has worked on projects in Canada, China, Fiji, Mexico, Philippines, and Thailand, including for the United States Department of Education, UNESCO, WHO, the Philippine Department of Education, Tulane University, University of Guam, and Shanghai Normal University.
---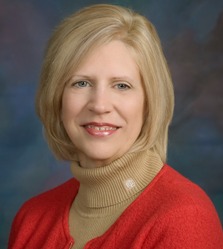 Dr. Patricia (Patti) Davis brings a truly global perspective to education. She has trained teachers throughout the United States, Canada, Africa, the Pacific islands, and Asia. She has a firm belief that no matter where they live, teachers want what is best for their students and that professional development must combine the research base with practical application to real classrooms.  Her vast experiences as a teacher and trainer allow her to customize trainings to meet the needs of individual schools.

​Patti began her career in education as a secondary English, French, drama and debate teacher. She then served as a teacher and director of gifted education programs for several school districts in Iowa and Nebraska. In 2004 she became the first Director of Education for Opportunity Education Foundation, an NGO serving over 1,000 schools in the developing world.  She has also worked as a consultant for Scholastic, McREL International, and for the International Center for Leadership Education. In these positions she focused on literacy programs, school improvement, and CCSS implementation.
​Patti has a bachelor's degree in English and Speech, a dual master's degree in Special Education/Gifted Education, and a Ph.D. in Curriculum and Teaching. She is a National Board Certified teacher in Early Adolescence (Generalist) and has received numerous awards including the Christa McAuliffe Fellowship, Time Magazine's Teacher of the Year Finalist and U.S.A. Today's All-American Teacher Team.  She has presented hundreds of national and international workshops and published numerous training manuals that are used in schools throughout the world.
---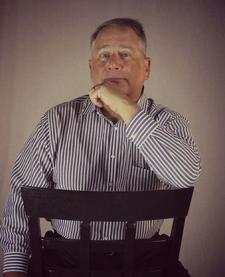 Dr. Howard Pitler is an international speaker, coach, and facilitator with a passion for improving education for all learners. He was the Executive Director and Chief Program Office for McREL International from 2003 to 2015. Prior to working at McREL, Howard spent 29 years in K-12 education as a teacher, assistant principal, elementary school principal, and middle school principal in Wichita, Kansas. Under his leadership, his elementary school was featured as an innovative program by WIRED Magazine, recognized as one of the Top 100 Schools in America by Redbook Magazine, and named an Apple Distinguished Program. 
Howard has been recognized as a National Distinguished Principal by the National Association of Elementary Principals, and is an Apple Distinguished Principal, an Apple Certified Teacher, and a Smithsonian Institution Laureate.  He is the author of numerous articles on the topics of instruction and technology and co-authored Classroom Instruction that Works, 2nd ed. (ASCD, 2012), Using Technology with Classroom Instruction that Works, (ASCD, 2007, 2012)and the Handbook for Classroom Instruction that Works, 2d. ed. (ASCD, 2012).  He works nationally and internationally on classroom instructional practices, instructional coaching and technology integration.  He holds a BA from Indiana State University and an MA, Ed.S. and Ed.D. from Wichita State University.
---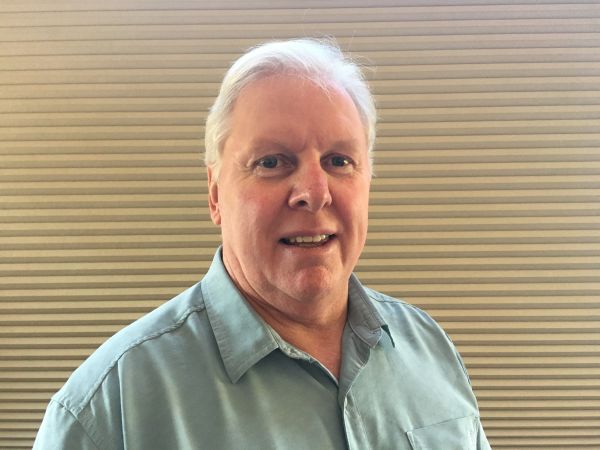 Dr. Geoffrey (Geoff) Mills is an internationally recognized author of best selling educational research texts, professional development specialist, and presenter. Born in Australia, Geoff spent his early years in education (1979-84) teaching in elementary schools in Western Australia, and working as a consultant and researcher for state and federal agencies (1984-86). Geoff moved to the USA in 1986 to undertake doctoral studies at the University of Oregon. After completing his PhD in 1988, Geoff accepted his first teaching position at Southern Oregon State College (now Southern Oregon University). After 12 years of teaching, Geoff moved in to university administration and Dean of the School of Education at Southern Oregon University for 12 years, and spent the last five years of his career teaching educational leadership and research classes. After 29 years at Southern Oregon University, Geoff retired from university life and is an Emeritus Professor at Southern Oregon University, and now an international education consultant specializing in instructional leadership and action research in culturally appropriate contexts.
Geoff has traveled extensively and given invited presentations and professional development in Australia, American Samoa, Canada, Guam, Greenland, Marshall Islands, New Zealand, Northern Mariana Islands, Palau, United Kingdom, and the United States (22 states and territories). In addition to Action Research: A Guide for the Teacher Researcher, 6e (2018), Geoff is also the only active author of Educational Research: Competencies for Analysis and Applications (2019, in press) now in its 12th edition.